Style & Design
Indikoi Sinks: One of a Kind Bathroom Sinks
Indikoi Sinks is a small family owned business that produces American made, high quality, handcrafted sinks. We got the inside scoop from one of the two owners, Brandi Pellerin, one half of the husband and wife duo who do it all from their home studio in Springfield, NH where Brandi's husband David hand crafts each sink from start to finish.
How It All Began
When a small home improvement project of the couple's own called for a new sink, David decided to try his hand at making a vessel sink himself, having had more than 15 years' experience in pottery production under his belt. Shortly after, David brought one of his handcrafted ceramic sinks to a trade show where it met a niche market demand for high quality and durable one of a kind sinks.
Business took off and the Pellerins are now in their third year of producing sinks full time. They started exclusively making traditional vessel sinks but have expanded their offered selection from only above counter sinks to include undermount sinks and self-rimming drop in sinks as to keep up with the growing demand for unique bathroom sinks.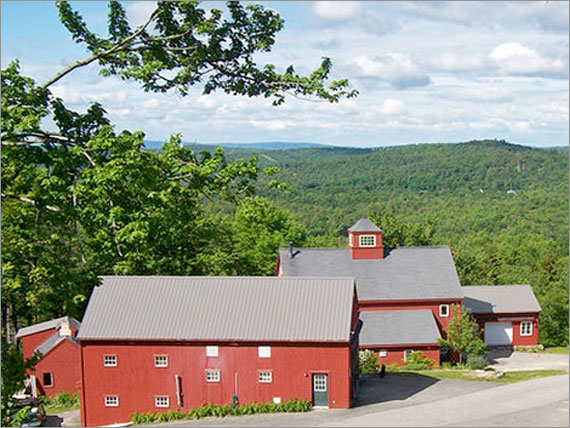 The Process
Each sink takes about four weeks to complete through a process that demands strict attention to detail. David starts with a 40 lb. ball of clay, wedges it up, and throws the porcelain on the pottery wheel where it takes shape. The sinks are measured to ensure standard Indikoi specifications and then cut for the drain assemblies.
Each sink is hand crafted, detailed, glazed, and signed with David's signature, resulting in a product that truly is, in Brandi's words, "a work of art you can enjoy every day".
Installing a ceramic sink
Indikoi Sinks are surprisingly durable, which makes them an excellent choice for stylish bathroom sinks. Made with the highest quality materials, they can withstand everyday use, and regular cleaning, and are made to last a lifetime.
Although a stunning focal point in a bath design, there's no rule that says Indikoi sinks are strictly bathroom sinks. They can also be used as a beautiful kitchen prep sink or a welcome addition to a stylish wet bar that will impress your guests.
By focusing on one aspect of your bath design that doubles as a work of art that you love, you ensure that the finished product will be a stylish reflection of your personal taste. Riverbend Home is proud to offer Indikoi Sinks.