Style & Design
Bathroom Design Trends Worth Knowing
If your bathroom décor is screaming last decade, it's probably time to overhaul that outdated style and give it a fresh new look. If you're unsure where to start, check out the latest design trends for inspiration. We've compiled a list of the top design ideas to make planning your bathroom remodel project a bit easier.
1. Freestanding & Soaking Tubs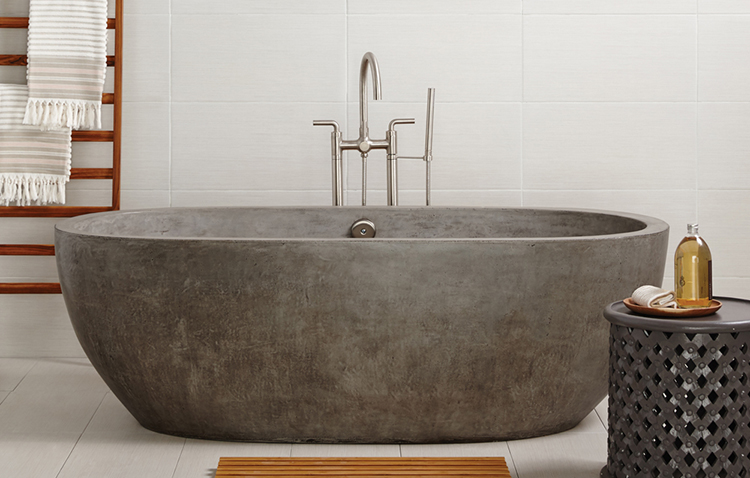 According to top designers, our love affair with freestanding and soaking tubs is still going strong. With a design that inspires a feeling of self-indulgence and sets the mood for a bit of pampering, it's easy to understand why this bathroom trend is a top choice for a bathroom remodel. A freestanding or soaking tub lets you relax and recharge from a busy day while giving your bathroom an instant upscale look.
2. Undermount Sinks
With the versatility to look great with almost any countertop, it's easy to see why undermount sinks are a popular choice and a bathroom trend with lasting appeal. The easy-to-clean undermount design will showcase the beauty of your vanity counter and provide a blended, understated look that visually adds space to smaller bathrooms.
3. Wall Mounted Toilets
For a sleek, modern look that saves floor space too, try a wall hung toilet. Wall mounted toilets are popular in Europe and are now a trend whose time has come here in the U.S. Their design makes cleaning the floor easier, and they can be mounted at any height to accommodate wheel chair and walker users.
4. Water Saving Toilets
With all the emphasis on the environment, it's no surprise that water saving toilets are trending. Replace your older, outdated toilet with an environmentally friendly water saving toilet. High-performance, water saving toilets use less water per flush to reduce water consumption and save you money.
5. Body Sprays
Update that old, boring shower stall and install multiple body sprays to turn your shower into a vertical spa. Body sprays provide a rejuvenating full-body massage effect and enhance your overall shower experience.
6. Steam Systems
What better way to make your bathroom posh than with your own private steam bath? A steam system turns your bathroom into a relaxing spa retreat where you can unwind from the stresses of daily life.
7. Handshowers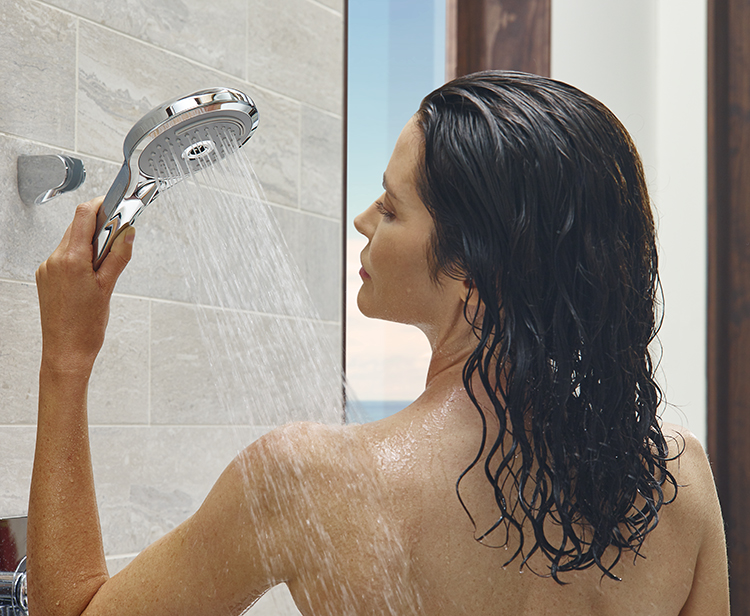 Convenience and versatility are the buzz words of the day and handshowers fit the bill in today's modern baths. Washing is a breeze with a detachable shower head because it allows you to direct the water anywhere you want it. Because they can be held by hand or used while mounted in a fixed position, handshowers easily adapt to the needs of all family members, young and old.