Bath
Big Ideas for Small Bathrooms
Take a look at these design ideas and tips for designing a small bathroom that suits all of your needs.
Visual Tricks To Make Your Space Appear Larger
To make your bathroom sink appear larger, opt for a single handle bathroom sink faucet. Single handle faucets clear up counterspace and make your sink feel roomier.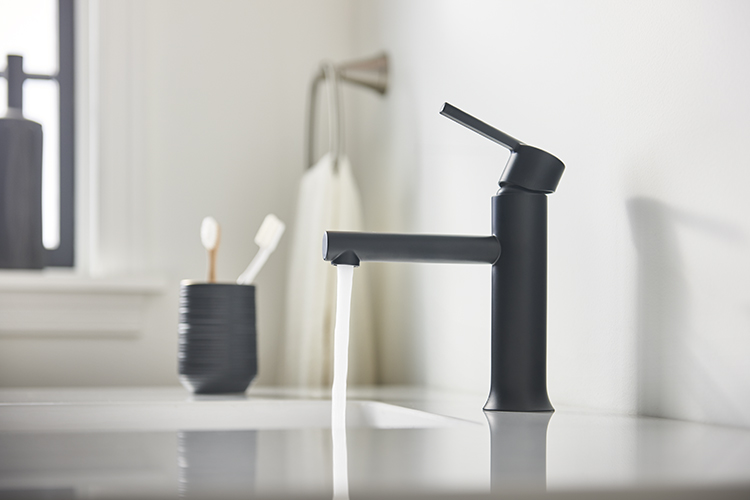 Stick with a neutral and light color palette and stay away from loud prints. The lighter colors will make the room look brighter and feel more open.
When it comes to lighting, more is more. Be sure the room has ample lighting with a variety of lighting sources. For more tips on bathroom lighting, be sure to read How to Choose Your Bathroom Lighting.
If You're Renovating
Replace a bathtub with a glass-enclosed shower that takes up less square footage.
The glass walls help make your bathroom appear larger and the freed up floor space can be used for additional free-standing or built-in storage. Consider forgoing double sinks for a trough style sink with two faucets or a wall mount vanity to free up floor space.
Get Rid Of Clutter, Or At Least Give It A Home
Beyond cabinets and drawers, small accessories like robe hooks, towel bars and racks, and wall mount soap dishes collectively help to make a room feel larger. One of our favorite no-tools-required solutions are shower caddies, soap dispensers, soap dishes and shelves.
Take advantage of wall space with lots of shelving. Baskets are an easy way to hide loose items like a hairdryer, hairbrushes or makeup.