That's What Kitchen Sinks Are Made Of
Stainless Steel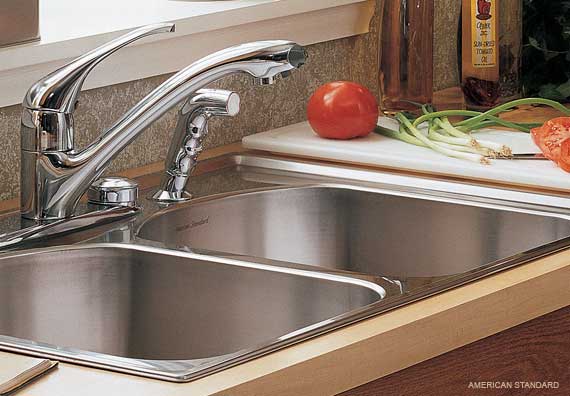 Arguably the most popular kitchen sink material. Available in a wide range of style, price, shape, quality, and size. The lower the gauge, the thicker the steel; 18 gauge is standard for household use.
Copper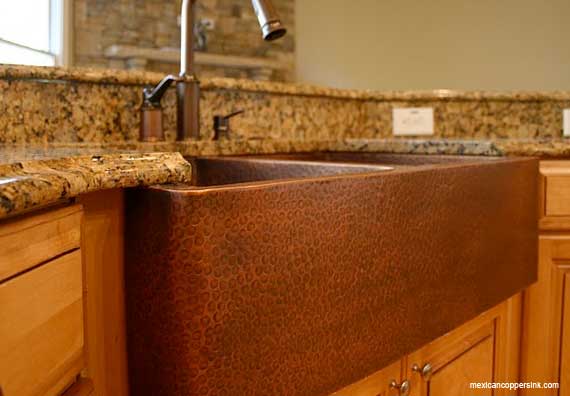 Unique design choice with avid following. Won't stain, rust or corrode. Darkening "patina" is considered part of its charm. Some models claim antimicrobial properties.
Granite Composite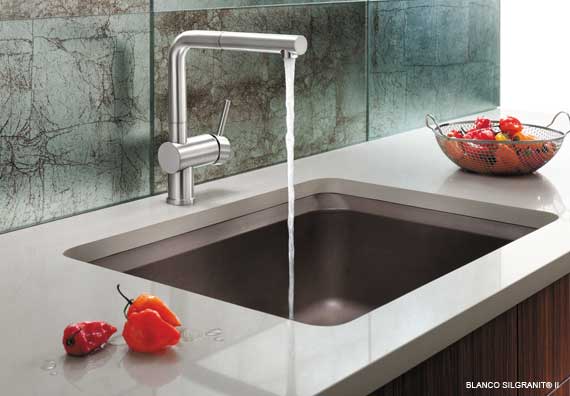 Durability and designer appearance can be worth the expense. Can blend with granite countertop for a truly upscale look.
Quartz Composite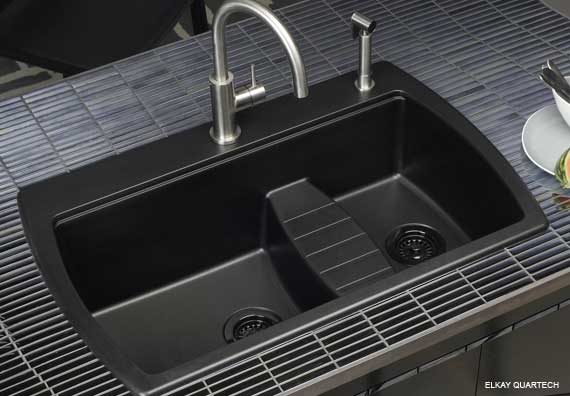 A more affordable alternative to granite composite. One step below granite for durability but still very good.
Fireclay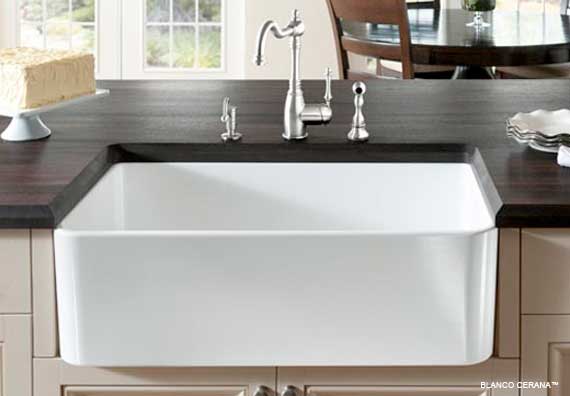 A dense form of china, glazed and fired at very high heat to be more durable and chip resistant than vitreous china. Stays glossy; often utilized for farmhouse sinks.
Cast iron/enamel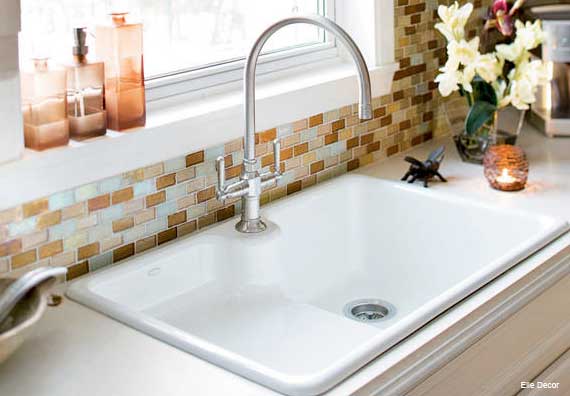 Newer enamel surfaces are attractive, available in wide range of colors. Cast iron is very durable. Make sure cabinets can support weight.
Steel/enamel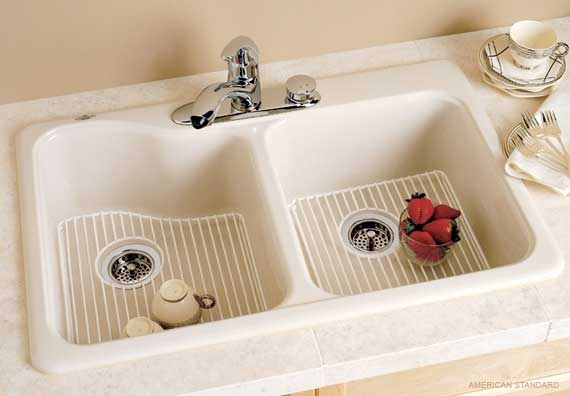 Enamel surfaces are attractive, available in a wide range of colors. The steel base weighs and costs less than cast iron but does not offer the same degree of durability.