Style & Design
Wall Papered and Painted Ceilings
If you're looking for an easy way to add a style statement in any room of your home, look up. Interior designers say to think of your ceiling as an extra wall that can be used to enhance the room's design. Whether wallpaper or paint, statement ceilings are a stand-out interior design trend this summer that can be done on just about any budget.
Wall Paper Or Paint?
Although they can have a very similar effect and can be tricky to tell apart, wall paper and paint offer different possibilities. With wall paper you can play around with different textures and achieve a more intricate design with less effort (and potentially less dollars) than free hand painting.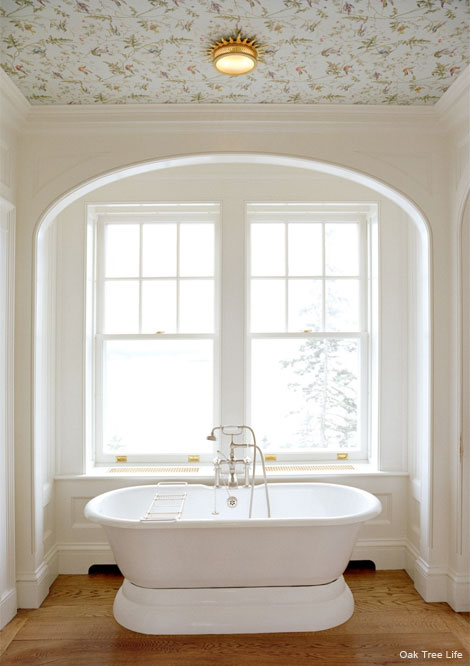 Painted ceilings allow more freedom to work with unique ceilings that may have angled sections, design details such as tray ceilings, or a lighting fixture that you want to highlight. Many of these design details can be complemented with custom paint design schemes. If you're a DIY enthusiast, consider using stencils for a more intricate ceiling paint design.
On the fence about the trend? Consider taking a more subtle route. Painted ceilings that are the same color but a couple shades lighter than the walls visually open up a space. Or if you've picked out a ceiling fixture that you love, why not discreetly draw attention to it with a light color stencil that almost blends with your ceiling color surrounding it?