Style & Design
The Gold Rush of Interior Design: Brass is Back – Brass Accents for All!
Gone are the days when polished brass took over a room. The gold rush of the past has been replaced with tasteful and thoughtfully placed muted, matte, and antiqued brass accents that play well with mixed materials and finishes. Current trends for mixing and matching metals with organic materials and contemporary, sleek, hard lines allows a unique brass piece, whether a pendant, chandelier, decorative sculpture, kitchen faucet to be the unifying focal point bringing warmth to any room.
Brass In The Kitchen
Freedom reigns in the kitchen when choosing hardware, cabinet colors, counter materials and various shades of wood. Brushed nickel, bronze and chrome CAN live together in tasteful harmony.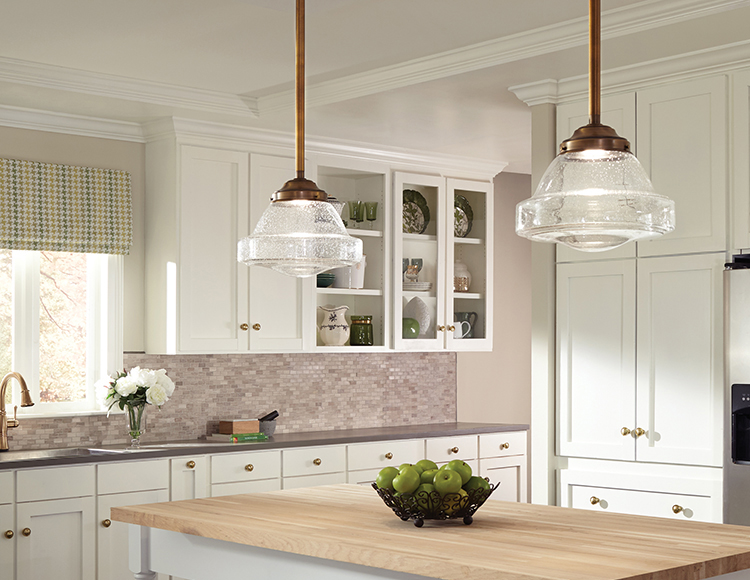 Mix in brass island lighting, faucets and cabinet pulls into your kitchen for a more customized look.
Bring this look home:
Brass In The Bathroom
The design goal for brass has always been to add warmth to a space. Bathrooms are the perfect place to blend organic materials like wood, live greenery and the smooth, clean lines of contemporary porcelain, marble or concrete. By incorporating a touch of aged brass your oasis can become a warm yet modern get-a-way.
Create a feeling of warmth in your bathroom by incorporating brass tub, sink, and shower faucets.
Brass Décor, Lighting, And Other Accent Pieces To
Mix And Match
Brass is not just for kitchens and bathrooms. Accessorize any room in your home with touches of this warm, golden metal.