Craftsman Style, Indoors and Out
Craftsman style (a.k.a. Arts & Crafts) is an intriguing architectural and interior design style that has endured over a century and continues to grow in popularity across the U.S. Here we'll answer what a craftsman style home is, when and where craftsman style originated and explore key characteristics that define craftsman interior style, furnishings and decor through pictures.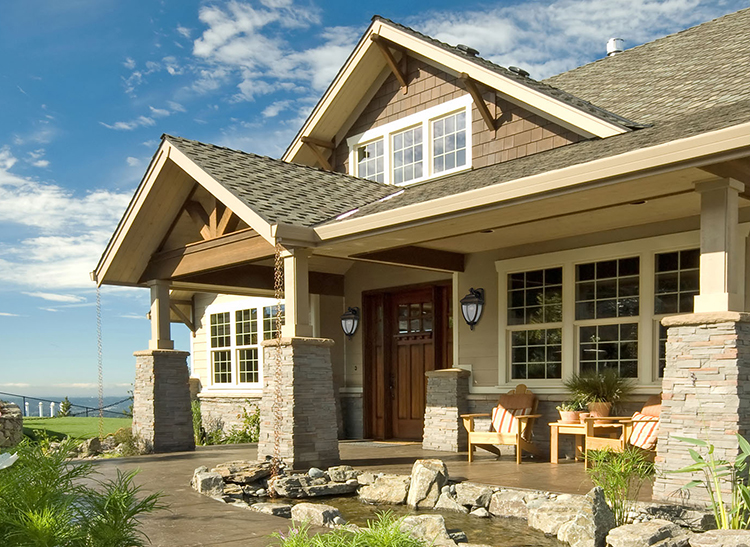 Classic craftsman style home with distinctive low pitched roof and a mix of stone and wood detailing.
What is a Craftsman Style Home? A Little History
Craftsman style or "Arts and Crafts" was an aesthetic, social and philosophical movement that began in England in the 1880's. It was a reaction to the advance of the industrial age. The movement emphasized a return to simplicity, nature, and the work of the skilled artisan.
Prominent American architects and interior designers of the late 19th and 20th century embraced the movement and created a distinctly American version. Frank Lloyd Wright is the best known, but by no means the only proponent of Craftsman style.
Characteristics of the Craftsman Style Bungalow
The distinctive low pitched roof angle of the Craftsman style home may be echoed in multiple rooflines, entry ways and gables. The homes, known as "bungalows" (although many are quite sumptuous) also typically feature deep eaves, wraparound porches, tapered columns, mixed materials, and stained or leaded glass mullioned windows, among many other details.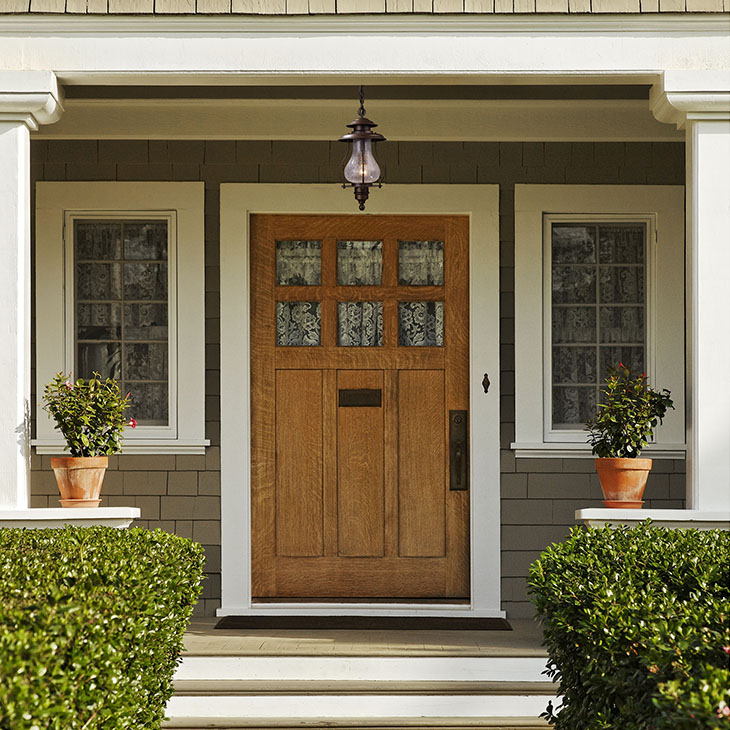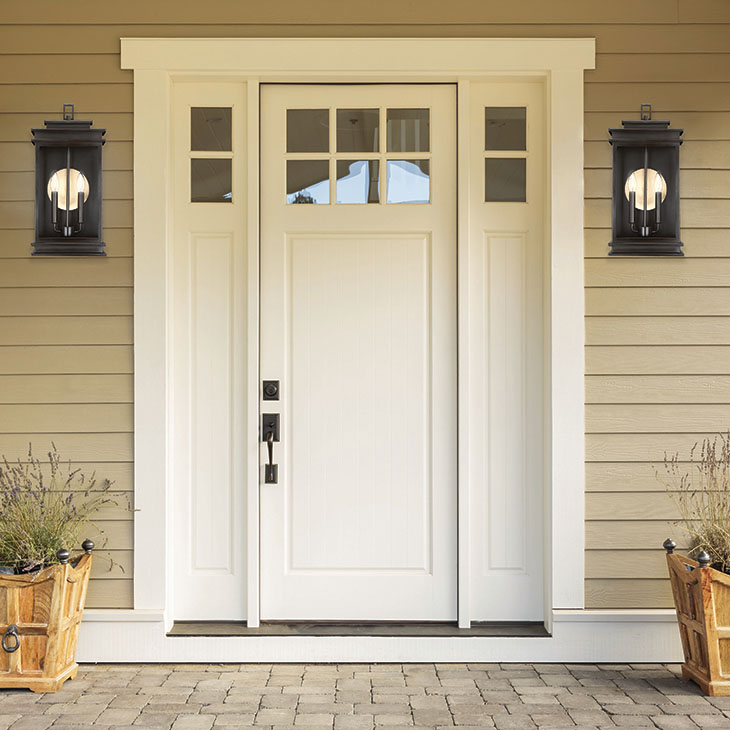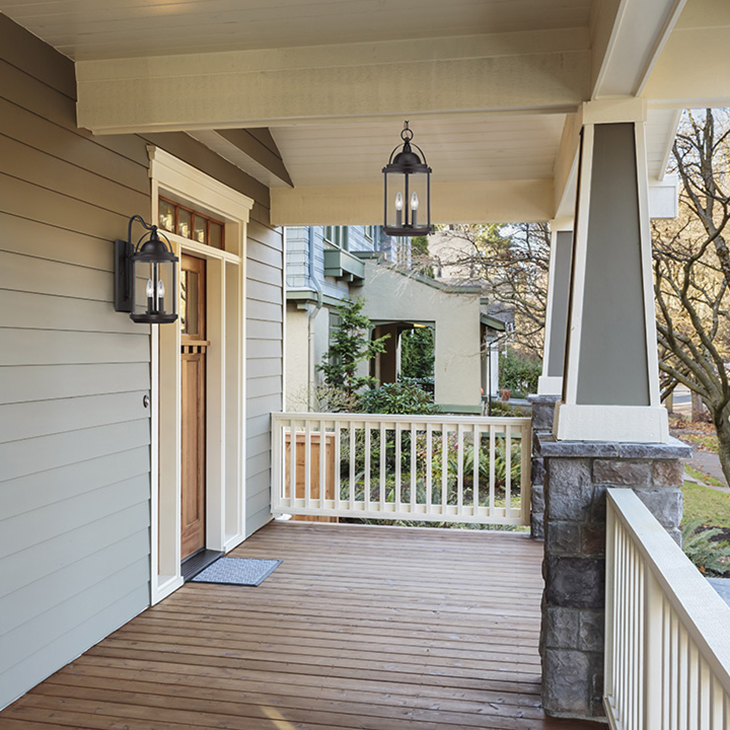 Craftsman style exteriors highlighting tapered columns, detailed wood doors, and multiple rooflines.
Craftsman Interiors
Like the architecture, Craftsman style furniture, pottery, woodwork, masonry, metalwork and other interior design elements emphasize natural materials and fine workmanship that is put on display to be admired.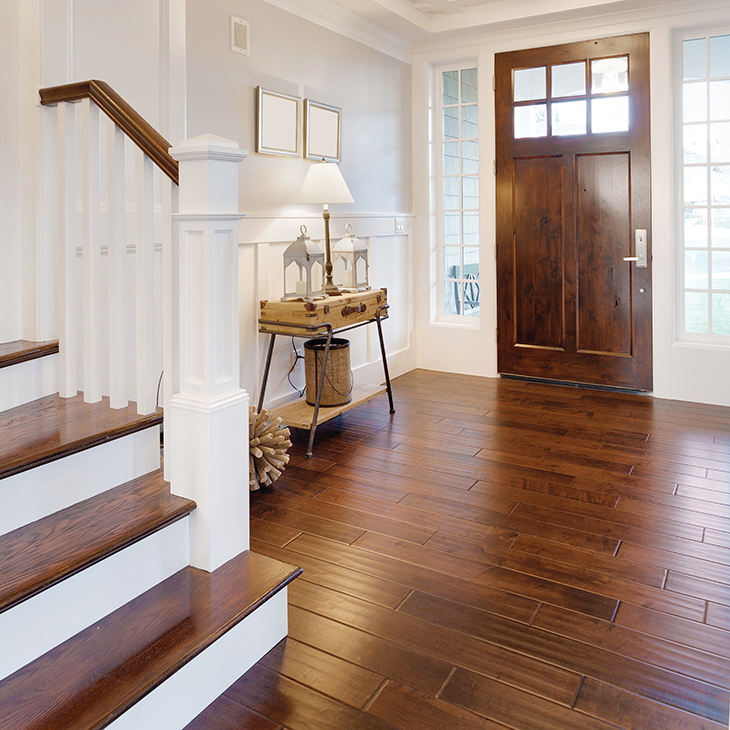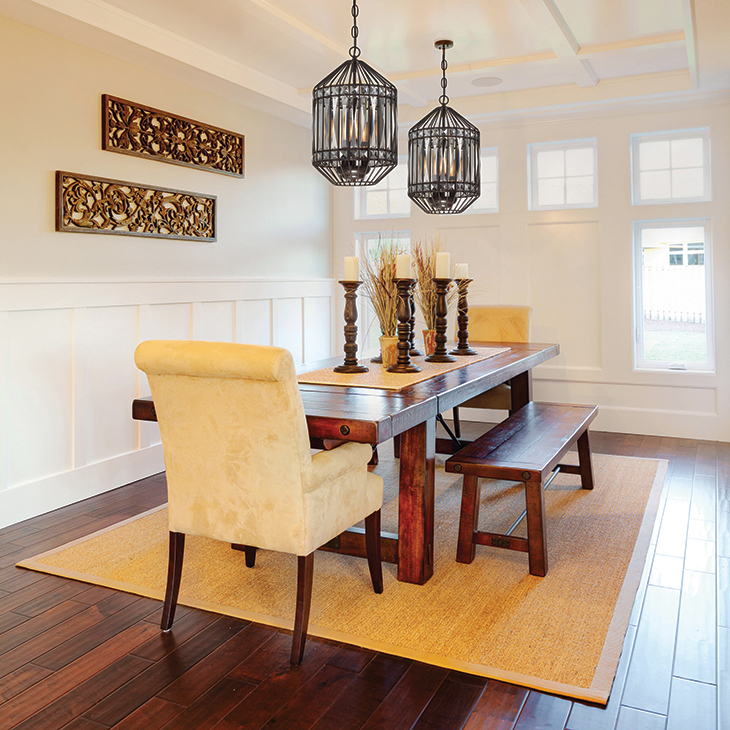 Craftsman style interiors featuring amazing wood and glass details.
In metalwork, such as bathroom faucets, kitchen faucets, cabinet hardware and lighting fixtures, materials and finishes tend toward antique brass and pewter, distressed nickel, oil rubbed bronze, stained woods, and copper or tin with any finish. Tiffany glass and Frank Lloyd Wright-inspired geometric motifs dominate lighting designs.
Craftsman Kitchens
In the Craftsman kitchen you may find an apron front sink in fireclay, copper, or another material, sometimes with a nature inspired design cast into the exposed side. Classic and timeless kitchen sink styles in stainless or porcelain are just as appropriate. A wall or deck mount bridge faucet or other traditional style faucet is another common touch, as are natural wood cabinets and high ceilings with exposed beams and ceiling fans. If a view of nature is available, large windows and skylights will bring it inside. Interior kitchen lights traditionally feature warmer metal finishes and often artisan glass.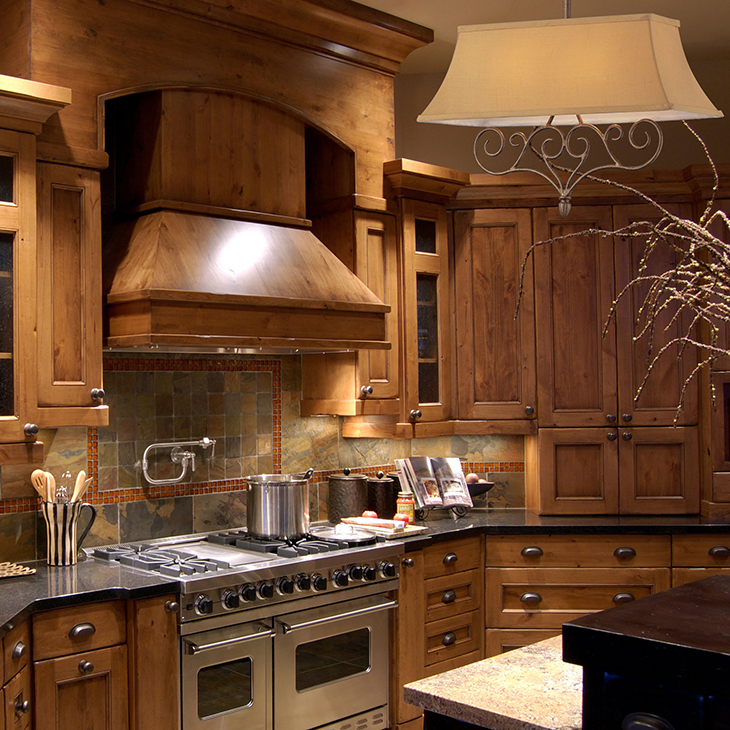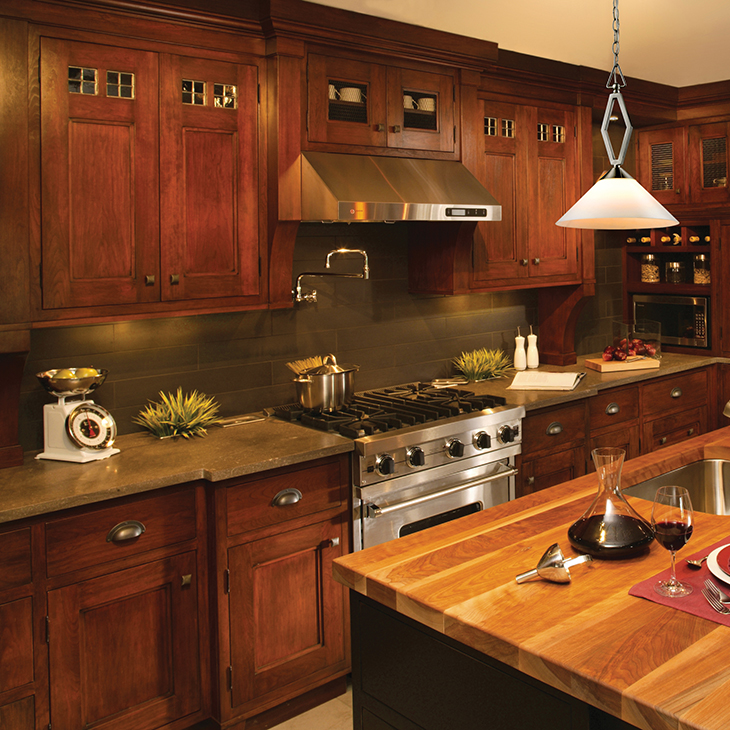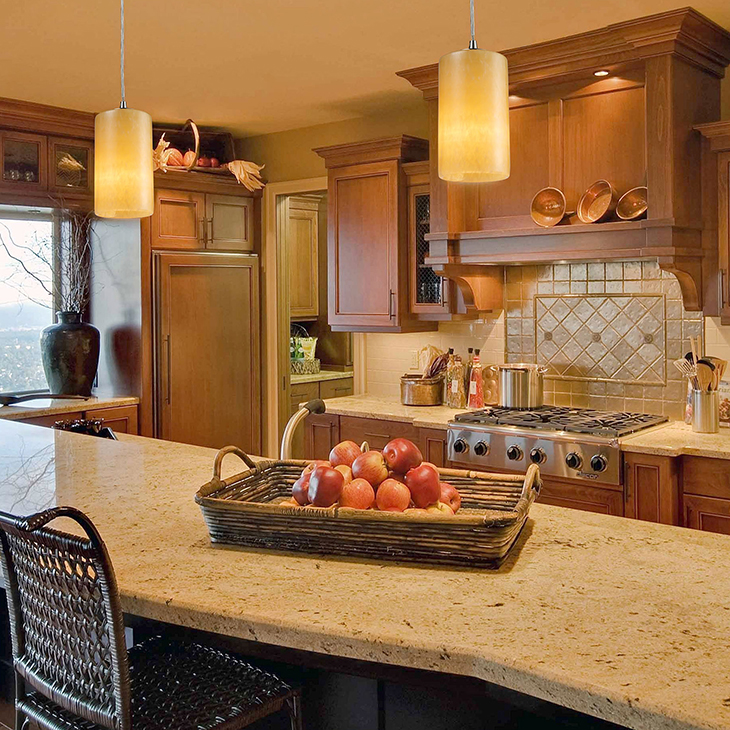 Craftsman style kitchens featuring statement copper sinks, wood range hoods, and custom wood detail cabinets.
Craftsman Bathrooms
Bathrooms are usually traditional, with freestanding clawfoot tubs, two-piece toilets, and simple yet striking cabinetry, mirrors, lighting, and accessories. Craftsman style faucets can have traditional, vintage, or even transitional designs in finishes from classic chrome, warm bronze, copper, or nickel. A beautifully crafted sink in a natural finish or unexpected material such as copper may be a focal point, though a variety of sink styles will work in a Craftsman bathroom.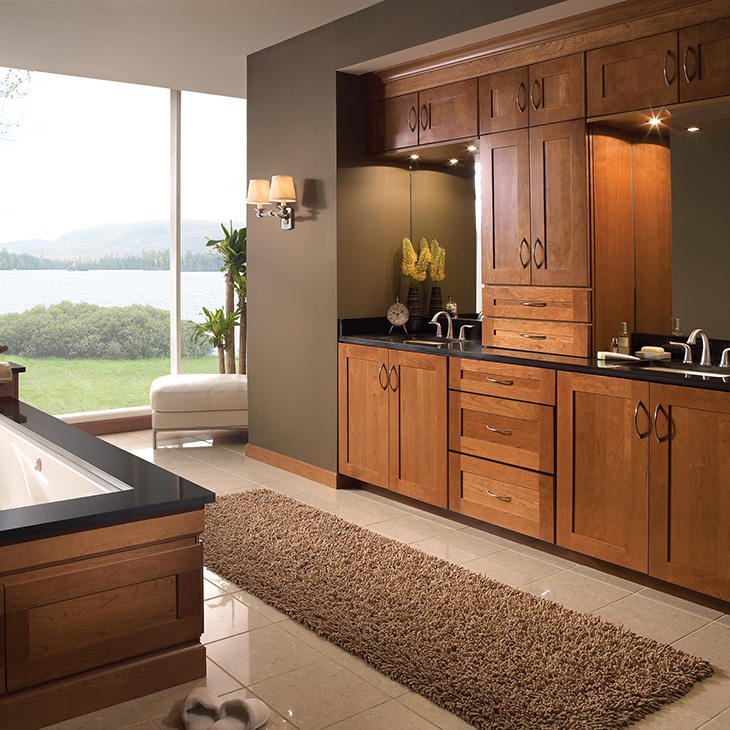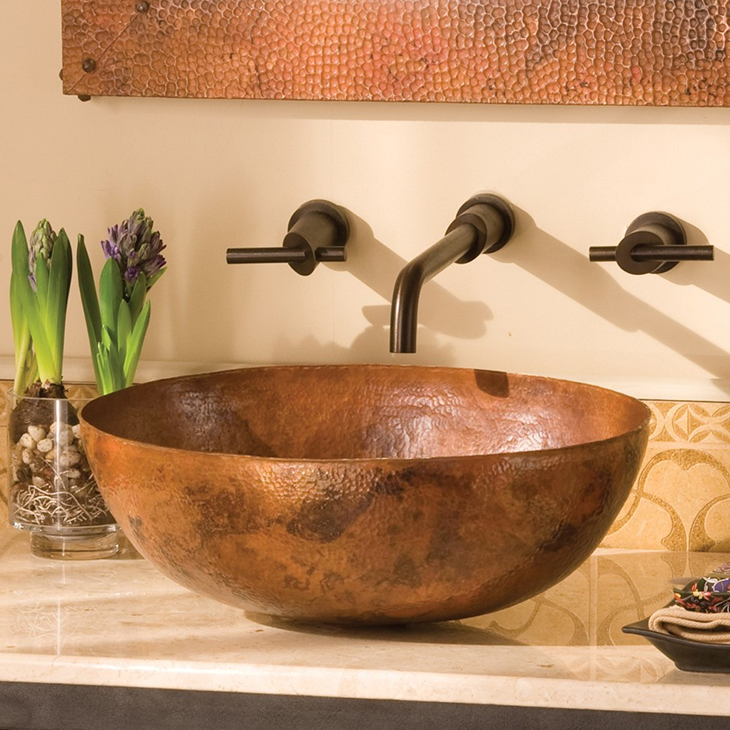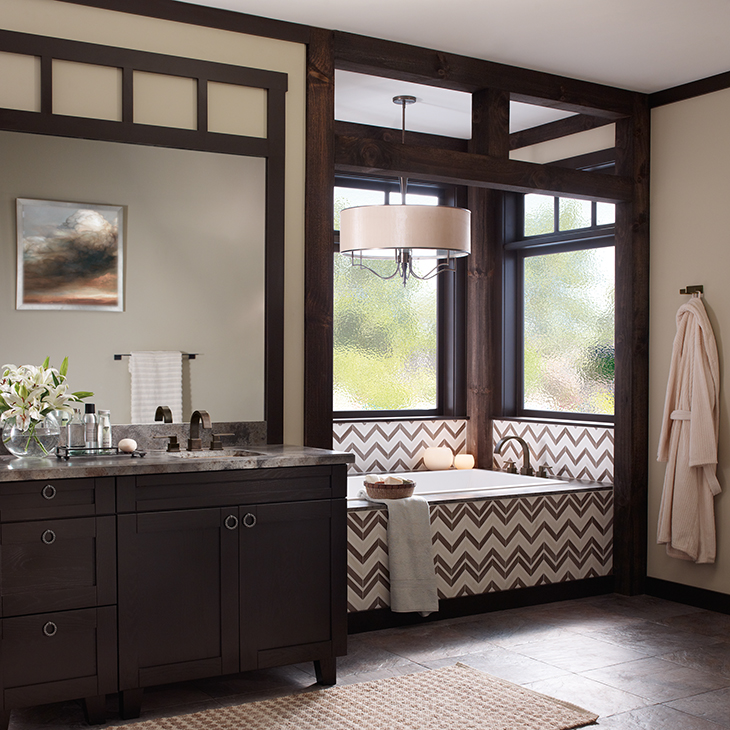 Craftsman style bathrooms featuring wood detailing, clawfoot tubs, and statement copper sinks.
Craftsman Style with a Modern Twist
Some trendsetters are introducing transitional and even contemporary elements into Craftsman style kitchens and baths. A stainless steel apron front sink with a chef's faucet in the kitchen, for example, can provide an intriguing design counterpoint and offer the homeowner the best of both worlds.
Take a look at these gorgeous hybrid "modern craftsman" kitchens: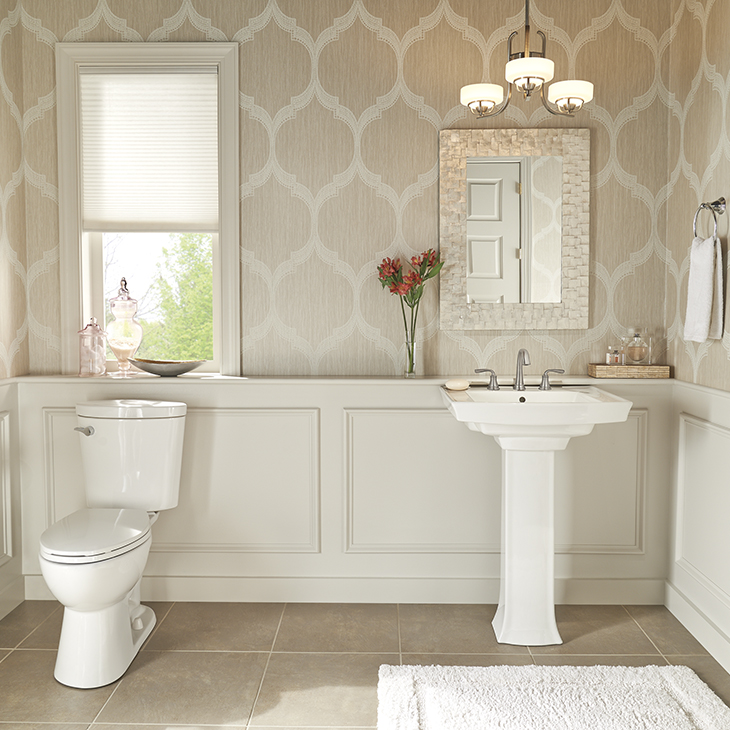 Add touches of the craftsman style to a more contemporary kitchen or bathroom.
Is Craftsman Design Your Style?
If you love the rustic peace of nature, bring it indoors. Craftsman style is all about incorporating stone and wood details, contrasting browns and green décor against clean, fresh white trim. We love this style and know you will too. Explore our selection of Craftsman style lighting, décor, furniture and fixtures.