Storage & Organization
Five Easy Storage Ideas for Sharing a Bathroom
Trying to make the most of a shared bathroom? We recently posted some ideas for planning a small bathroom renovation, but sometimes renovating isn't an option. Here are our favorite storage ideas for sharing a bathroom—no renovation required!
Put It On The Wall (Or Door)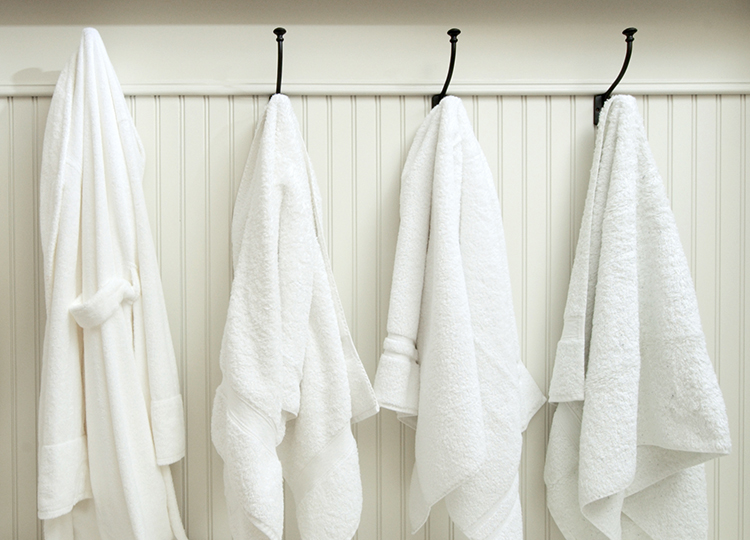 Each person should have their own place to hang their things.
Make the most of wall space with extra towel bars, shelves and hooks. Each person who regularly uses the bathroom should have their own designated towel bar or hook and a storage space like a shelf for keeping things organized.
Clear Up Space Around
The Sink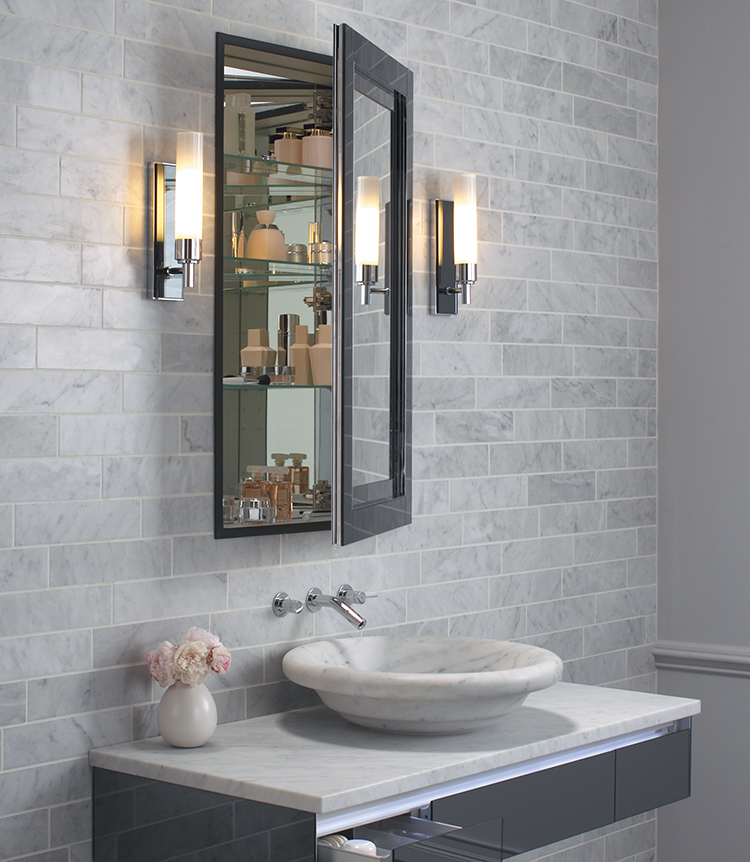 Switch your mirror for a medicine cabinet.
Replace a mirror with a medicine cabinet for storing small items like toothpaste, toothbrushes and more.
Bring In Storage
If space allows, bring in a linen tower.
Space-permitting, use standalone storage pieces like a linen tower or a small bookshelf for additional storage. Tip: to keep open shelves looking neat, use matching baskets, boxes or jars to store loose items.
Get Organized
Use baskets to organize clutter.
Take advantage of any under-sink storage space you have. We like the idea of using a tension rod to hang cleaning products and make room for baskets that hold all the necessities.
Make The Most Of Shower Space
Shower caddies and shower shelves help with storage when wall or drawer space is minimal.
If adding baskets, shelves and hooks isn't possible, make the most of your space with shower caddies. An extra shower rod with S-hooks and baskets is an innovative storage solution that can provide a lot of extra organization.