Rustic Decor Ideas for Chic Farmhouse Style
Simplicity, warmth, and coziness… some things never go out of style when it comes to making your house a home. Rustic home wall art and décor adds a certain down home charm that appeals to most everyone. It evokes that sense of family and time-honored values that puts a smile on your face, and warm feelings in your heart.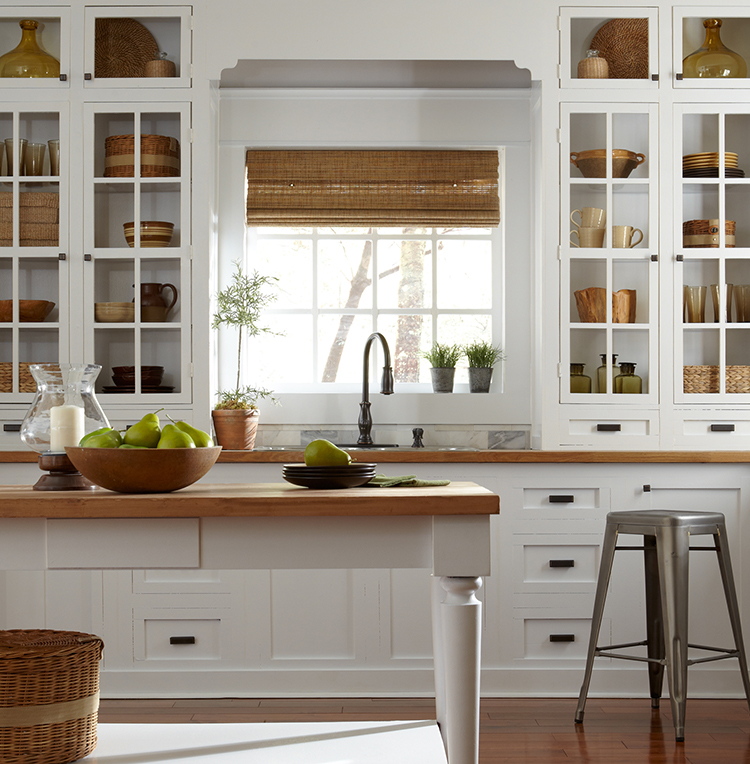 Simple rustic accessories give a warm, welcoming look to a room.
There is a famous couple out there in the wonderful world of the homeowner community, (we bet you don't have to strain your brain to come up with their names) who created what could almost be called a nationwide movement for fixer upper style homes. Fixer upper style is defined by being modern, rustic, and bringing a comfy feeling to your home. The look can be achieved so many different ways, adding a shiplap wall, displaying great shabby chic décor items, windmill decor, wood accents, and metal pots. There are so many different things you can do.
Over the past year or so we have been tracking what some of the top decor ideas are for a home style that can be described as fixer upper, shabby chic, farmhouse, warm, inviting, country, charming... we could go on, but you get the idea. We compiled some fantastic ideas for creating warmth and a relaxed atmosphere in your home. Here are 5 looks that can get you that rustic feel.
Galvanized Décor
Nothing evokes a rustic farmhouse feel better than galvanized home decor accents. Please check out some of the most interesting pieces that we have come across.
A Touch Of Light
Modern Farmhouse inspired lighting has a great old time look on the outside with today's technologies on the inside. Lighting is one of the most impactful décor choices you will make and it really sets the tone for an entire room. Featured below are some stylish options, and please continue on and shop all of our modern farmhouse lighting.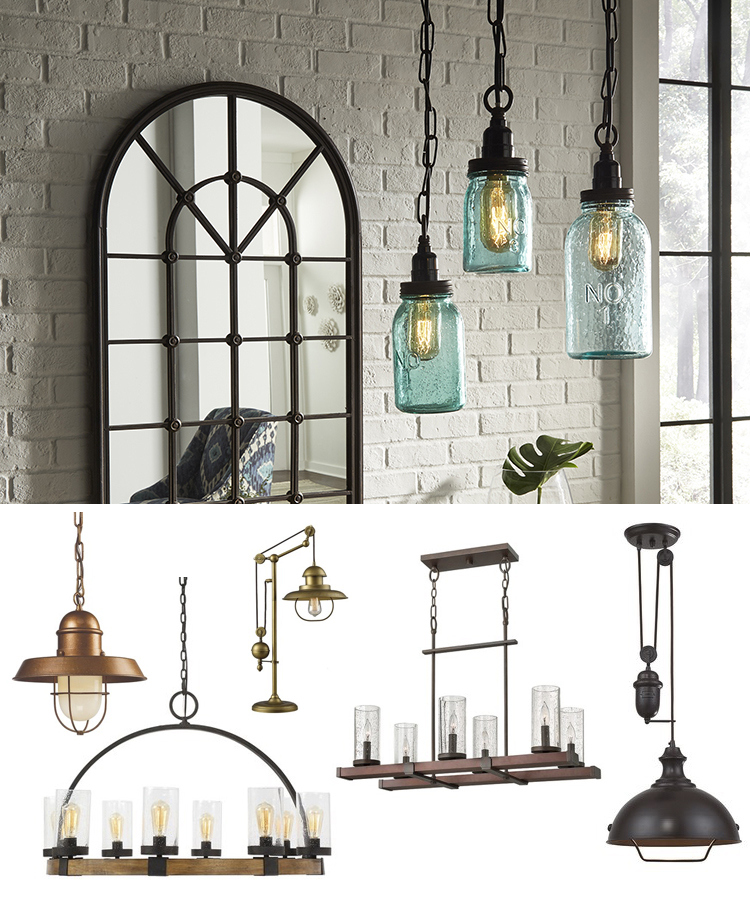 Farm-Inspired Décor
If your taste is a bit more farmhouse friendly, classic farmhouse friends lend a perfect touch in the kitchen, living room, bedroom, dining room, or bath.
Reclaimed Wood
Reclaimed wood furniture is easy on the eyes, and creates a relaxing atmosphere, where friends and family are going to want to stay a while, and have a good conversation over a glass of beer or lemonade.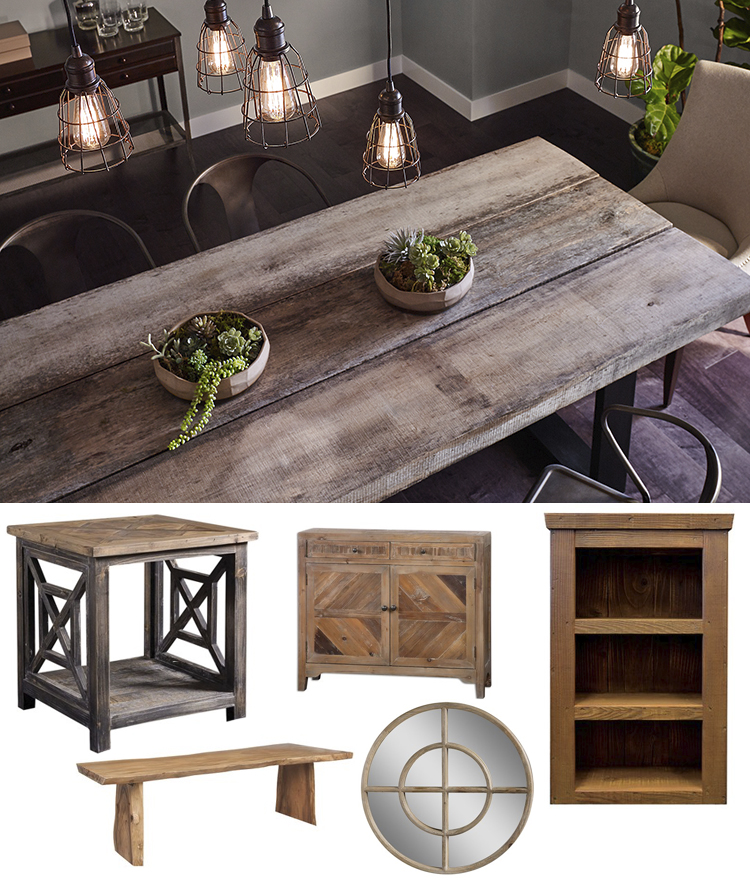 Farmhouse Sinks
One item that makes a kitchen inviting to one and all is a farmhouse style sink, also called an apron front sink. This type of sink gives you room for more than one person to help out with washing up dishes after a big holiday feast. Many of the models available are as pretty as a picture and can set the whole tone for your kitchen decor. Classic white is always an option that looks great, and you can get models that are copper with handcrafted details on the front.
Farmhouse Faucets
When choosing a kitchen sink faucet for your farmhouse style kitchen, consider rustic metal finishes such as oil rubbed bronze, matte black, brushed nickel, aged brass, and galvanized steel. A traditional bridge, open top spout, or restaurant style faucet will look nice with your farmhouse apron sink.