Types of Bakeware and Their Uses
If you like to cook, at some point you will try your hand at baking. Who doesn't like to enjoy a delicious dessert after dinner or during special occasions? If you bake, you need bakeware and tools designed specifically for baking. Whether you are a new cook starting out or just want to add to your kitchen ware, we compiled a list of the most common bakeware and its uses to help you choose what pans, utensils, tools, and baking essentials you need to make a variety of tasty treats.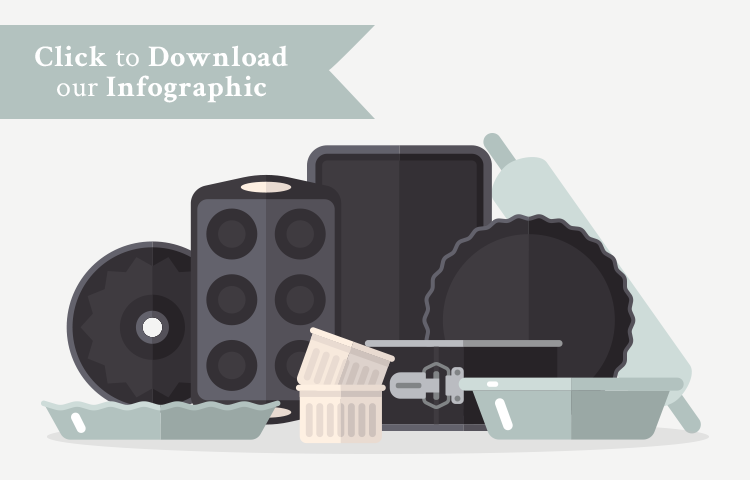 The art of baking requires specialized pans designed for specific foods.
Other Baking Essentials
Along with bakeware, the art of baking requires its own unique set of tools and gadgets. If you love to bake, make sure your kitchen is stocked with some of these other essentials to help you create some culinary masterpieces.
Shop Collections